Smart

tools for busy teachers

Schoolytics connects to Google Classroom seamlessly. Within minutes, you get access to simplified reporting on all your classrooms.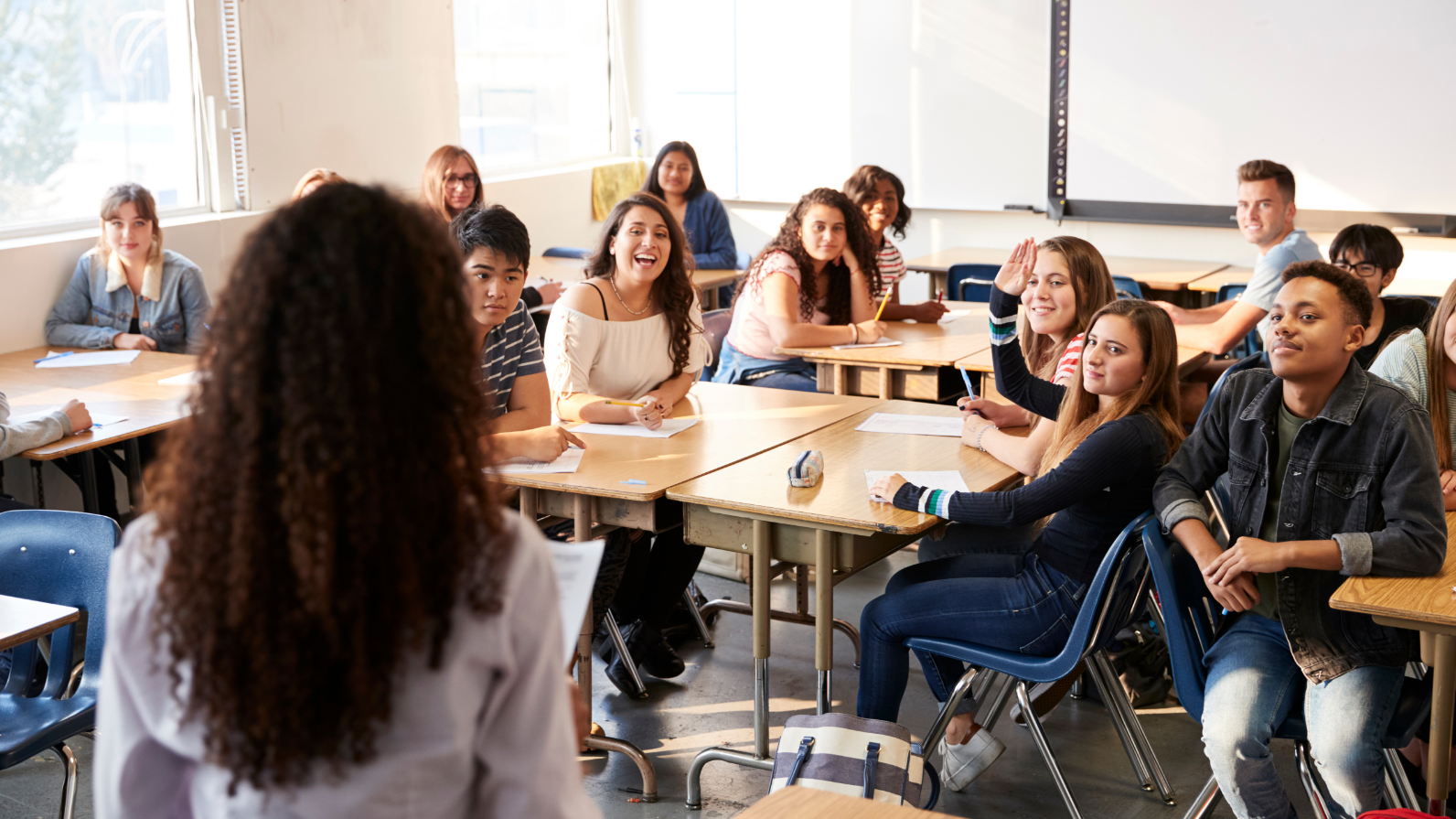 Save time
75% of teachers say that Schoolytics saves them time. For those teachers, they get back almost an hour per week.
Boost your Google Classroom
Move beyond your gradebook to spot trends in student work and discover where students are falling behind and where they're excelling.
Get support
We don't expect you to become an expert on your own. Schoolytics offers teachers weekly free workshops to answer all your questions.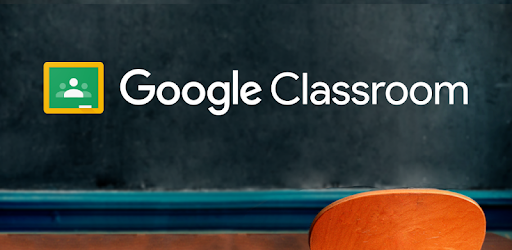 Your very own Google Classroom data wizard
The Schoolytics platform connects to Google Classroom instantly, giving you information in just a few minutes about your gradebook that you can't find on your own. Just use your Google account to sign in!
Explore the Demo
Dashboards that make data easy
Schoolytics analyzes student engagement data with course content and summarizes grades, completion rates, and overall student performance.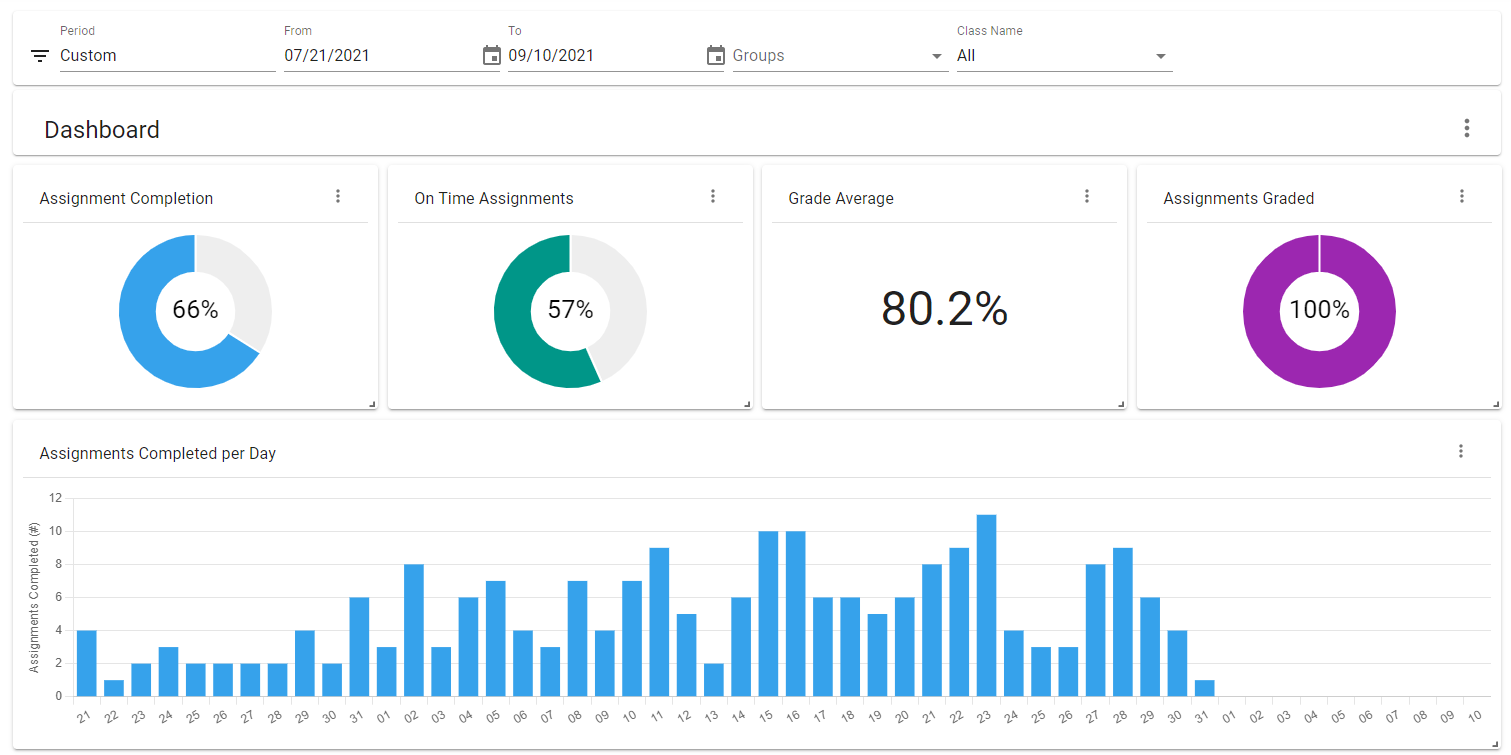 Data for all classes
See high-level metrics on assignment completion for students in all of your classes.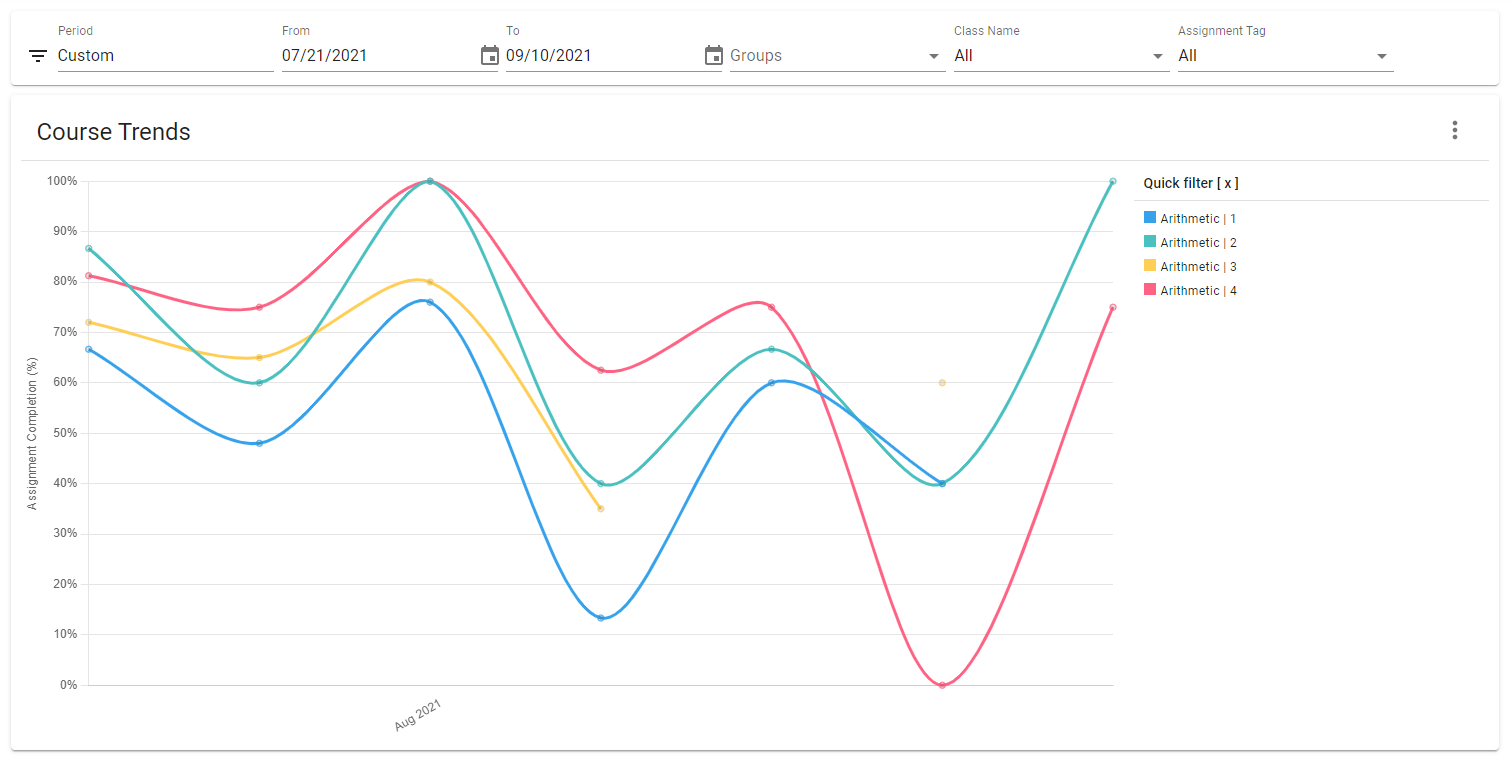 Student trends
Track patterns in student engagement and performance over time.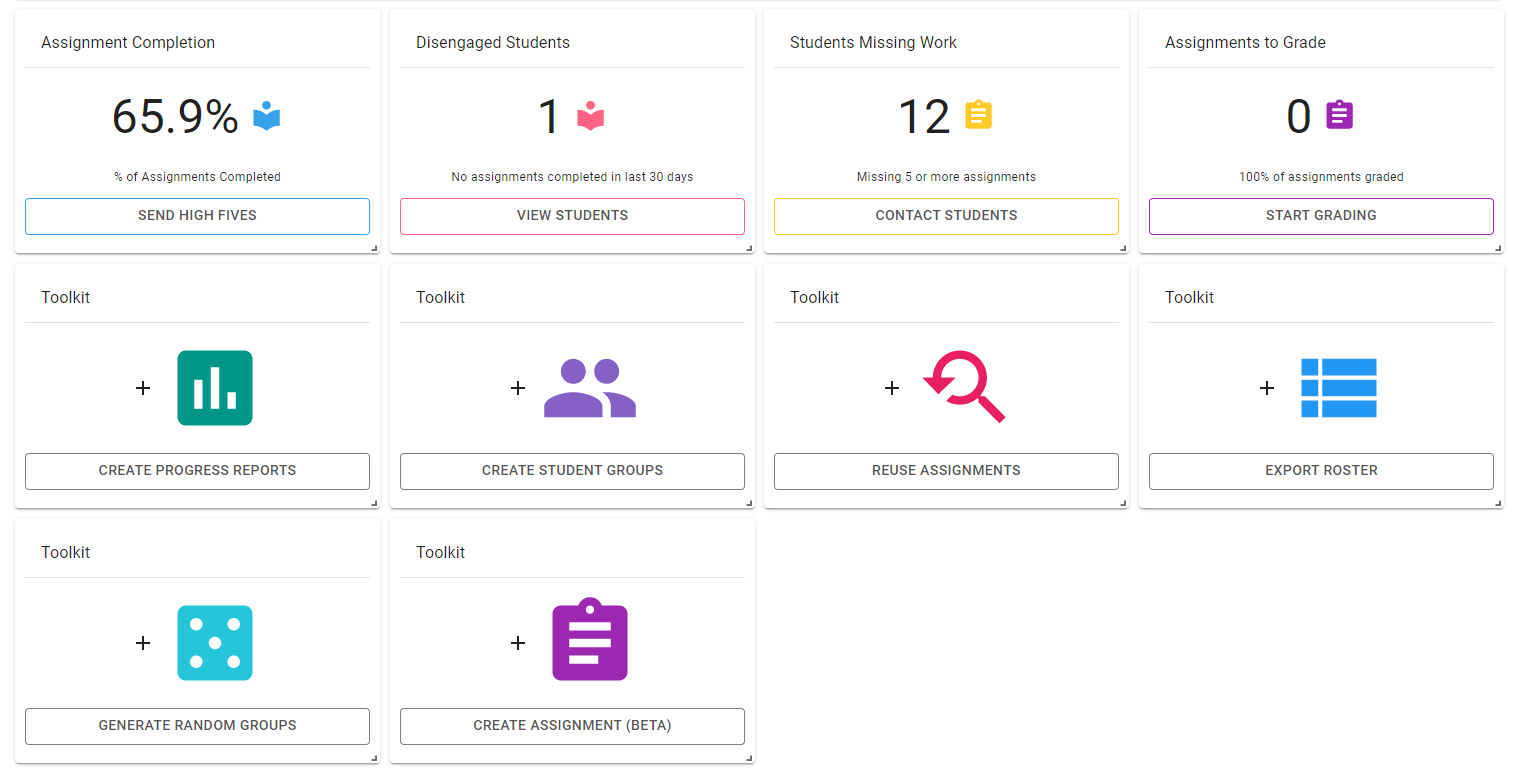 One-click actions
Access action steps on the teacher home page to simplify your life and save you time.
Sign up today for a free account
Start using Schoolytics and see what it can do for your classroom.